Housing First CAN work for young people, but let's make sure we get it right
When you speak with people across Canada who work with young people who are homeless, a common question is, "In what ways can Housing First be used to address the needs of young people?"  Is this just another example of taking a model for addressing adult homelessness, and by changing the age mandate, creating a "homelessness junior" version?  Or is there real promise here?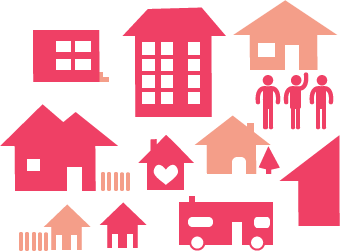 These are all good questions, and there is actually an urgency to begin to figure these things out.  For those looking for solutions to homelessness, Housing First is seemingly everywhere.  The Government of Canada has made it a central feature of its five year renewal of the Homelessness Partnering Strategy.  The At Home/Chez Soi project, the world's largest study of the process, outcomes and impact of Housing First, has provided impressive results as demonstrated in the final report released several weeks ago.  In a nutshell, At Home/Chez Soi has demonstrated what should perhaps seem obvious – that if you take someone who is homeless, provide them with the housing and supports they need, they generally stay housed and for chronically homeless persons, the recovery begins.
So can we just apply this approach in a straightforward way for youth?  For 16-year-olds as well as 23-year-olds?  The research on youth in Housing First programs is not extensive.  The best known example, the Infinity Project (run by the Boys and Girls Clubs of Calgary) shows impressive results, with 95% of the young people in the program retaining their housing after a year.  Other research by Cheryl Forchuk suggests that the transitions to independence for young people can be more complicated, and that many youth prefer to address some of their personal issues before they take on the responsibility of a lease. 
The uncertainty about the effectiveness of this program model for youth is creating nervousness in many communities, where funders are now expecting a shift in focus to Housing First with a prioritization of chronically homeless – and mostly adult – persons for the program. The questions regarding whether Housing First can actually meet the needs of young people, how it works with other existing program models and approaches, and what this will mean for communities struggling to address youth homelessness need to be addressed.
The new report released today by the Homeless Hub A Safe and Decent Place to Live: Towards a Housing First Framework for Youth seeks to answer some of these questions and concerns.  The key theme of this report is that Housing First can indeed work for youth – it actually can work for anybody – but that the program delivery model must be designed and implemented in a way that takes into account the needs of the developing adolescent and young adult.  Youth homelessness is distinct from adult homelessness both in terms of its causes and conditions, and therefore so must be the remedies.
The core principles of Housing First for youth are therefore modified from the version found in the Framework for Housing First that the Homeless Hub published last year, to address the special needs of young people.  Also important to note here is that the models of accommodation are broadened to include, for instance, the possibility of returning home (through family reconnection) and transitional housing.  While the latter has fallen out of favour in some quarters based on the success of Housing First, it is argued here that many young people prefer congregate living models with higher levels of supports in early years, before they are ready to go out on their own.  Many fear the isolation and risks that go with that.  Others, of course, are ready for independent living in a scattered site model. The key here is that if choice is at the centre of Housing First, there need to be a range of housing options available.
The supports that young people may require also have to reflect their needs as they transition to adulthood.  Many young people will have little or no experience running a household and may be in the throws of adolescent development, meaning they have special challenges regarding decision-making, managing relationships and juggling complex responsibilities.  Young people who want to return to school should be supported to do this.  The supports young people need should be in place for as long as they need them – not just for one year.  The point is that in developing a model of Housing First for youth, we should base it on what any young person needs, which is the necessary supports required to move into adulthood and the time allowed to do it.  What is good for me, for my children, is also good for young people who experience homelessness.
So, Housing First can work for young people, if done properly and built around their needs.  Young people who experience homelessness will do better if they are provided with housing and supports designed to help them transition to adulthood. 
A couple of important things to consider with this approach: 
As communities rush to implement Housing First for youth, it is crucial that there is fidelity to the model presented here.  That is, we cannot take a half-baked program that simply drops young people into housing without providing necessary and appropriate supports. We need to ensure that appropriate accommodation AND supports (and the funding to ensure these are delivered properly) are in place. 
Finally, we need to always remember that Housing First is an important intervention for homeless youth, but not the only one.  There will continue to be the need for a focus on prevention, for shelter diversion programs, for emergency services and alternative models of housing and supports. 
Housing First can work for young people, but lets make sure we get it right.
Stephen Gaetz is a Professor in the Faculty of Education and is the Director of the Canadian Observatory on Homelessness and the Homeless Hub. He is also President of Raising the Roof, a leading Canadian charity that focuses on long term solutions to homelessness. 
Dr. Gaetz is committed to a research agenda that foregrounds social justice and attempts to make research on homelessness relevant to policy and program development. His research on homeless youth has focused on their economic strategies, health, education and legal and justice issues, and more recently, he has focused his attention on policy and in particular the Canadian Response to homelessness.  He has recently edited two volumes on homelessness in Canada, including: Housing First in Canada – Supporting Communities to End Homelessness. (2013) and Youth homelessness in Canada: Implications for policy and practice (2013). In addition, he has published a book on community-based responses to youth problems in Ireland and written numerous reports and articles published in a wide range of peer reviewed journals. Dr. Gaetz was Associate Dean of Research and Professional Development in the Faculty of Education Prior to his time at York University, Dr. Gaetz worked in the Community Health Sector, both at Shout Clinic (a health clinic for street youth in Toronto) and Queen West Community Health Centre in Toronto.
Dr. Gaetz has played a leading international role in knowledge dissemination in the area of homelessness. York played host to 2005's Canadian Conference on Homelessness – the first research conference of its kind in Canada. In addition, York University now hosts the Canadian Observatory on Homelessness and the Homeless Hub the first comprehensive and cross-disciplinary web-based clearinghouse of homelessness research in the world. The focus of this network is to work with researchers across Canada to mobilize research so that it has a greater impact on homelessness policy and planning.  Through the CHRN Dr. Gaetz is publishing policy relevant research, including two recent reports on youth homelessness: A Safe and Decent Place to Live: Towards a Housing First Framework for Youth. (2014) and Coming of Age:  Reimagining our Response to Youth Homelessness in Canada. (2014), as well as The Canadian Definition of Homelessness (2012), The Real Cost of Homelessness. Can we save money by doing the right thing? (2012), Can I See Your ID?  The Policing of Homeless Youth in Toronto (2011), and  Family Matters: Homeless youth and Eva's Initiatives "Family Reconnect" Program. (2011).
Recent Tweets
Content on this site is licensed under a Creative Commons Attribution Non-Commercial No Derivatives License
The analysis and interpretations contained in the blog posts are those of the individual contributors and do not necessarily represent the views of the Canadian Observatory on Homelessness.