Solutions: Discharge Planning for Hospitals and Mental Health Facilities
Those who work in the homelessness sector are well aware that individuals are often discharged from hospitals and mental health facilities into homelessness. There are two main consequences to this. First, the mental health and well-being of such individuals is likely to worsen if discharged into homelessness rather than housing, and second, staff in emergency shelters and day programs are not well-equipped to provide necessary and appropriate supports for people in such situations.
Cheryl Forchuk is a leading researcher on transitions from psychiatric wards into homelessness, in terms of understanding both the consequences for individuals who experience this, and effective intervention models that ensure successful transitions to the community through housing and supports.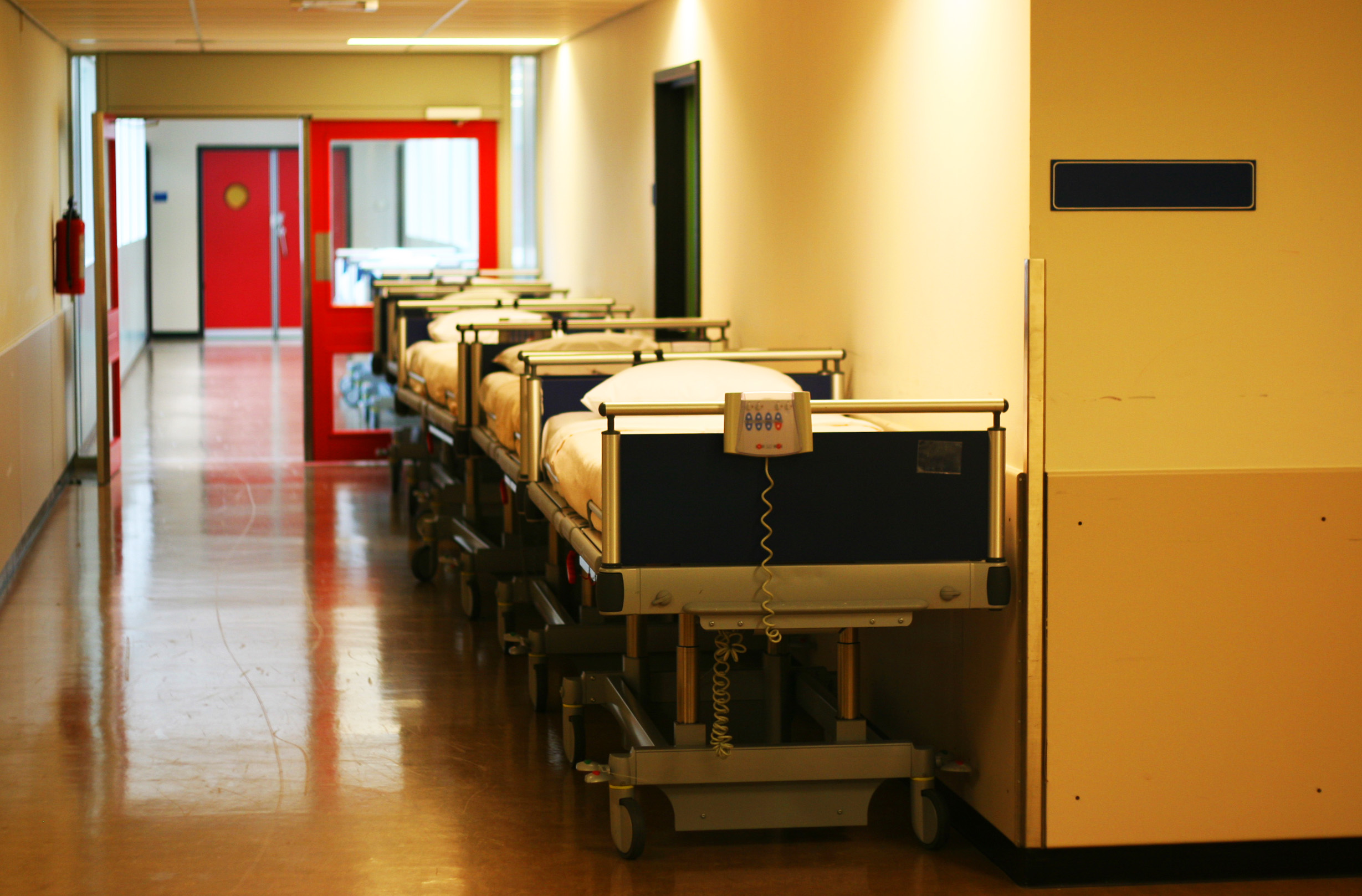 According to Forchuk, emergency shelters – even well run shelters – are "not appropriate places for recovery from mental illnesses". Many of the problems we associate with shelters – lack of privacy, low resident/staff ratios, exposure to drugs and the sex trade, real or perceived threats to safety, being around others who are ill or who have mental health problems, and in some cases overcrowding – can exacerbate problems for psychiatric survivors. Unfortunately, this happens all too often. In their study of people discharged from psychiatric wards in London – a mid-sized Canadian city - they found that 167 of 1,588 (10.5%) individuals were discharged with no fixed address in a single year. Data from local emergency shelters showed the number to be even higher – 194. Structural factors contribute to this situation, including a trend towards shorter stays in hospital as an in-patient, and a dramatic reduction in the availability of affordable housing in most Canadian cities.
Research from Canada and the United States suggests that necessary reforms and interventions can dramatically reduce the risk of homelessness for those discharged from mental health facilities, with a resultant improvement in mental health and well-being. A randomized control trial by Herman and colleagues from 2011 demonstrates that Critical Time Interventions (CTI) upon discharge are designed to:
"prevent recurrent homelessness and other adverse outcomes following discharge in two ways: by strengthening the individual's long-term ties to services, family, and friends; and by providing emotional and practical support during the critical time of transition. An important aspect of CTI is that post-discharge services are delivered by a worker who has established a relationship with the client before discharge."
In a London, Ontario pilot study, patients at risk of being discharged with 'no fixed address' were provided with a timely intervention. This included:
Assessment and immediate response to client need (it is argued that a determination of risk of homelessness should be made early, upon admittance);
Goal planning and advocacy to coordinate supports;
Assistance in finding affordable housing;
A streamlined process (including fast tracking) so that individuals could receive government benefits to pay for first and last month's rent.
The results of this study and others clearly demonstrate that targeted and relatively brief support has a substantial and lasting impact on the risk of becoming homeless for those discharged from mental health facilities.
In Alberta, the province is also piloting similar policies and protocols to reduce the likelihood that people are discharged from in-patient mental health care into homelessness. This work demonstrates that it is possible to implement more effective interventions that can contribute to thoughtful, respectful and effective responses to homelessness and the needs of mental health consumer survivors.
FROM:  Gaetz, S. (2014). Coming of Age: Reimagining the Response to Youth Homelessness in Canada. Homeless Hub Research Report Series.
Stephen Gaetz is a Professor in the Faculty of Education and is the Director of the Canadian Observatory on Homelessness and the Homeless Hub. He is also President of Raising the Roof, a leading Canadian charity that focuses on long term solutions to homelessness. 
Dr. Gaetz is committed to a research agenda that foregrounds social justice and attempts to make research on homelessness relevant to policy and program development. His research on homeless youth has focused on their economic strategies, health, education and legal and justice issues, and more recently, he has focused his attention on policy and in particular the Canadian Response to homelessness.  He has recently edited two volumes on homelessness in Canada, including: Housing First in Canada – Supporting Communities to End Homelessness. (2013) and Youth homelessness in Canada: Implications for policy and practice (2013). In addition, he has published a book on community-based responses to youth problems in Ireland and written numerous reports and articles published in a wide range of peer reviewed journals. Dr. Gaetz was Associate Dean of Research and Professional Development in the Faculty of Education Prior to his time at York University, Dr. Gaetz worked in the Community Health Sector, both at Shout Clinic (a health clinic for street youth in Toronto) and Queen West Community Health Centre in Toronto.
Dr. Gaetz has played a leading international role in knowledge dissemination in the area of homelessness. York played host to 2005's Canadian Conference on Homelessness – the first research conference of its kind in Canada. In addition, York University now hosts the Canadian Observatory on Homelessness and the Homeless Hub the first comprehensive and cross-disciplinary web-based clearinghouse of homelessness research in the world. The focus of this network is to work with researchers across Canada to mobilize research so that it has a greater impact on homelessness policy and planning.  Through the CHRN Dr. Gaetz is publishing policy relevant research, including two recent reports on youth homelessness: A Safe and Decent Place to Live: Towards a Housing First Framework for Youth. (2014) and Coming of Age:  Reimagining our Response to Youth Homelessness in Canada. (2014), as well as The Canadian Definition of Homelessness (2012), The Real Cost of Homelessness. Can we save money by doing the right thing? (2012), Can I See Your ID?  The Policing of Homeless Youth in Toronto (2011), and  Family Matters: Homeless youth and Eva's Initiatives "Family Reconnect" Program. (2011).
Recent Tweets
Content on this site is licensed under a Creative Commons Attribution Non-Commercial No Derivatives License
The analysis and interpretations contained in the blog posts are those of the individual contributors and do not necessarily represent the views of the Canadian Observatory on Homelessness.