Events
Housing Not Handcuffs: National Forum on the Human Right to Housing
You are invited to: Housing Not Handcuffs: National Forum on the Human Right to Housing on June 6-7, 2017 in Washington, DC hosted by Sidley Austin, LLP.
The forum will focus on increasing the reach of the newly-launched Housing Not Handcuffs national campaign, which fights against the criminalization of homelessness—and for adequate housing instead. The forum will include discussions on a number of important topics, from the intersectional forms of discrimination that result in the criminalization of homelessness to the models of advocacy that are succeeding in cities and counties. The goal and focus of the forum, however, will be strategizing and planning our collective work moving forward. We have lots of exciting speakers lined up, including Catherine Lhamon, Chair of the U.S. Commission on Civil Rights, Professor Peter Edelman of Georgetown University Law Center, and Pam Fessler of NPR News.
To learn more about this conference, please click here.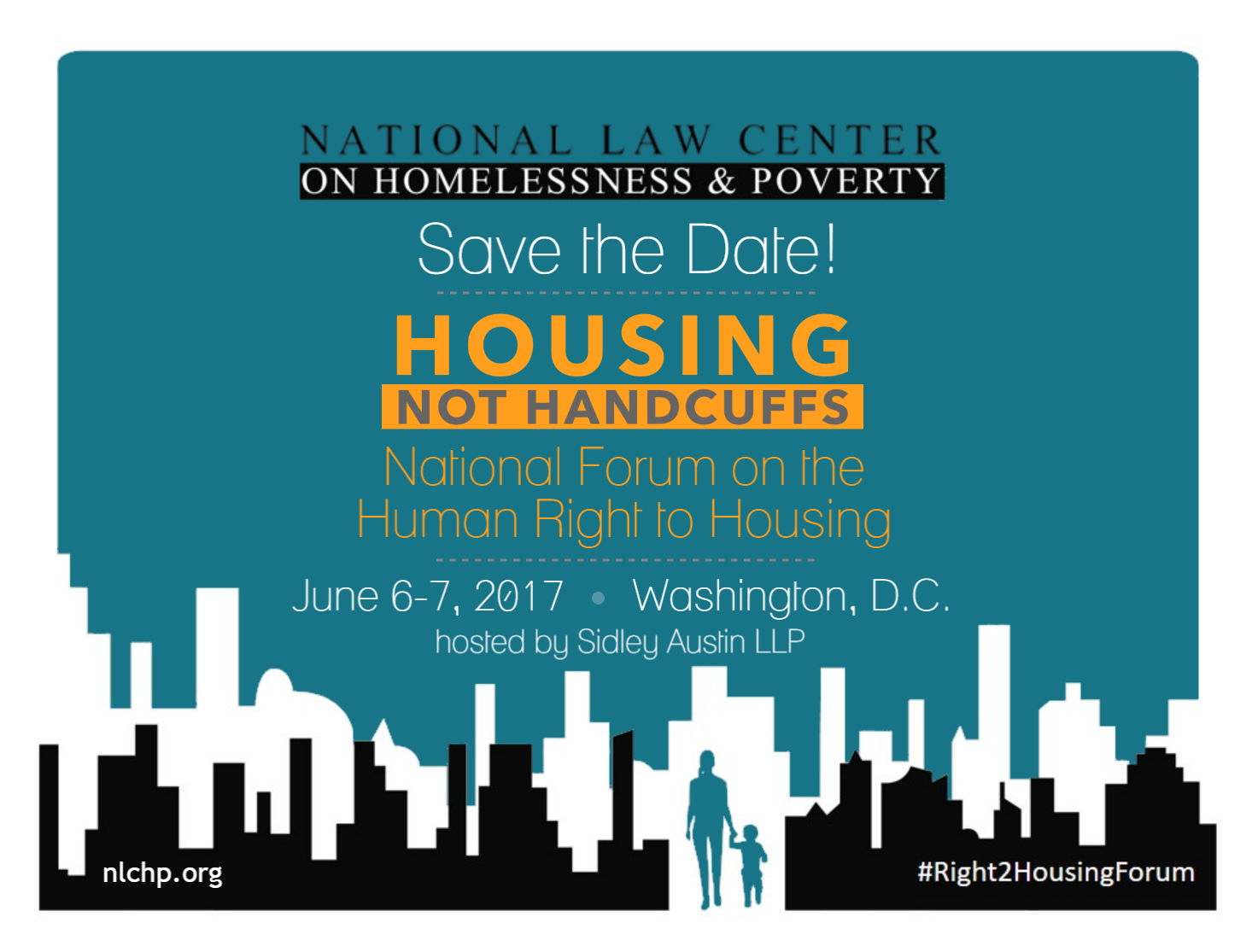 Upcoming Events
Submit an Event
Email us your event details Include the event's name, location (city, venue), date, time, a brief description and a URL with additional details (optional).