Events
AN EVENING OF BIDS, BEVERAGES, AND BEATS TO HELP HOUSE TORONTO'S HOMELESS
FEATURING WANDA'S ART AWARDS
Hosted By CBC's "That's What Sheena Says", Sheena Snively
The Addison Residence
456 Wellington St. W.
 Wednesday, May 10th, 2017 
6-9pm
Toronto is one of the most exciting cities in the world – home to entrepreneurs, artists, athletes, politicians –and you! Each person is a thread in the diverse fabric of our city and together we make the weave stronger.
On May 10th, help provide a home for those who don't have one. Bid on ties worn by some of Toronto's most influential people and many other unique items while dancing to live local music. This year, we'll showcase a little-known piece of Toronto – the artistic work of Homes First's residents.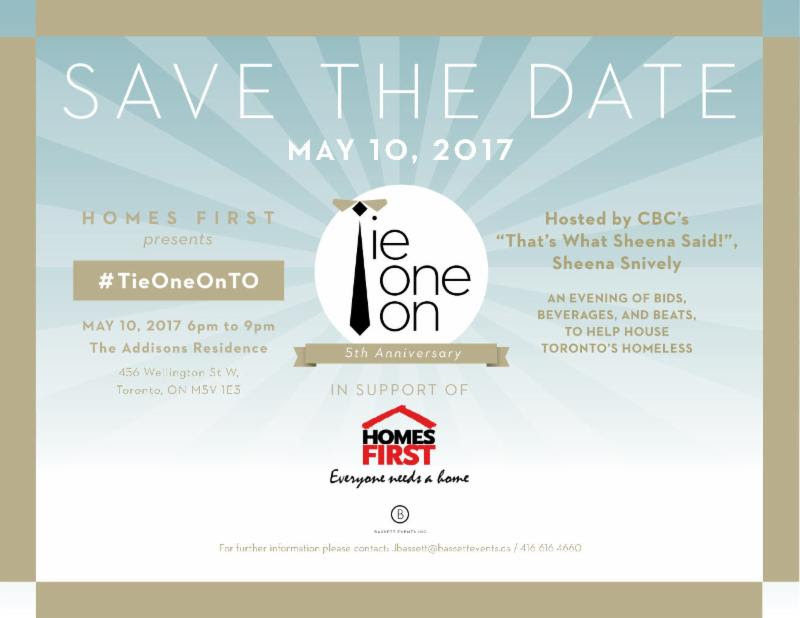 Upcoming Events
Delta Hotels, Ottawa City Centre, 101 Lyon Street North, Ottawa, Ontario
Submit an Event
Email us your event details Include the event's name, location (city, venue), date, time, a brief description and a URL with additional details (optional).