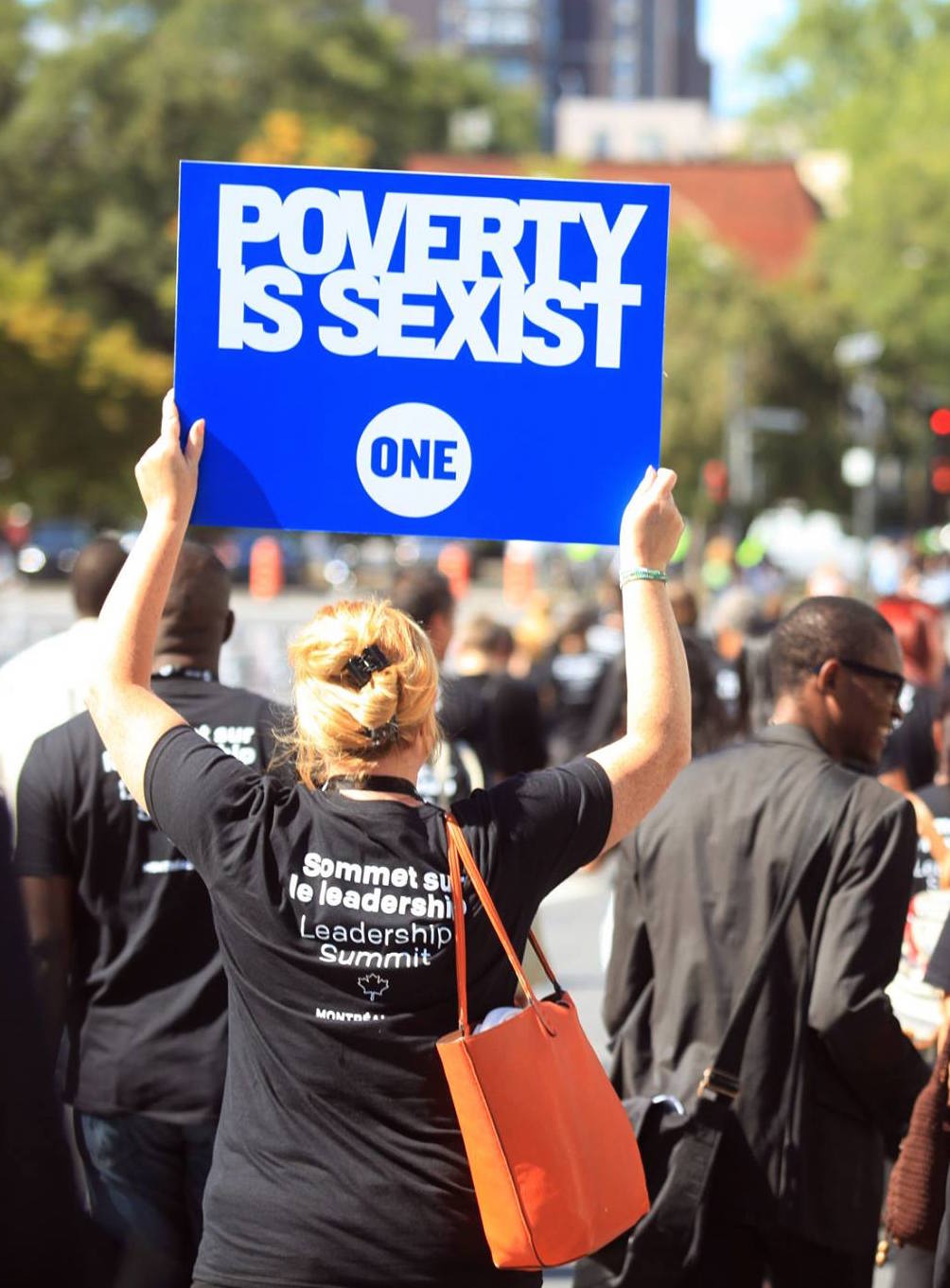 Responding to the call for support from the ONE Campaign, Prime Minister Trudeau wrote, "On behalf of the Government of Canada, I am writing back to let you know that I wholeheartedly agree: Poverty is Sexist." Evidence supporting this assertion is overwhelming: women are more likely to experience poverty, be denied education, be denied access to political systems, be food insecure, be subject to discriminatory laws, experience domestic violence, et cetera. As we explore systems responses to ending homelessness for women and girls, we wanted to explore the question, "Is homelessness sexist?"
Sexist – discrimination based on gender.
Discrimination – giving treatment in favour of or against a person or a group.
It would appear at first glance that if homelessness discriminates on gender, that it actually discriminates against men. Emergency shelter residents are more likely to be male, men have longer average stays in emergency shelter than women, the majority of Housing First program participants are male, more men than women sleep rough, and homeless men have a lower average age of death than homeless women. However, a deeper exploration of the question requires first addressing issues of quantification, and secondly considering service provision versus service utilization.
Quantification:
The statistical trends noted above are based on data based on service utilization (such as who accesses emergency shelter). However, quantifying homelessness based solely on utilization and using this to make assumptions on gender only works if there are no gender-based differences in access to service in the first place. That is, concluding that more men than women experience homelessness based on emergency shelter statistics assumes that the only mode of homelessness that counts is emergency shelter, and men and women are equally willing and able to enter emergency shelter. Both of these assumptions do not hold up to scrutiny. Although emergency shelter is the most easily measurable form of homelessness, we know that hidden forms of homelessness often outnumber shelter use, where somewhat reliable counts have been made. Secondly, we know that women are more likely to avoid emergency shelter based on safety issues, particularly in communities with mixed-gender shelters. Therefore, there are limits to conclusions about the service usage numbers as we have them, so what about service provision?
Service Provision:
Moving away from how many people access certain services, are there quality differences in service provision based on gender? Here we begin to see more of a picture that homelessness is indeed sexist against women, particularly in the design of systems to address homelessness. Take, for example, emergency shelters as mentioned above. Services provided as 'gender neutral' or presumed to be equally accessible for men and women actually put women at significant risk. Although violence is usually only considered as a pathway into homelessness, statistics on women's experience of violence within emergency shelters are staggering, with homelessness itself being a lead predictor of experiencing violence.
The same neglect of consideration for women has been seen in some of the early Housing First programs. With limited training for safety planning and the experience of intimate-partner violence, housing stability workers have been known to place women into scattered-site living arrangements that have led to a reconnection with an abuser. A review of housing support worker skill requirements lists mental health, addictions, teamwork, knowledge of community resources, conflict resolution, and First Aid/CPR, but makes no mention of safety planning and prevention of violence. Again, by lacking a gender lens and presuming to provide services equitably to men and women, women are actually disadvantaged.
Ultimately, for homelessness not to be sexist, a gender lens needs to be applied throughout the system. Again and again we see the flaws of presuming that systems designed to be open to all subsequently serve people equitably across the gender spectrum. If we are honest about desiring to end homelessness for women and girls then we need to speak explicitly of the needs of women and girls. The National Housing Strategy under development is a perfect example and opportunity of how we can ensure that homelessness systems are not sexist. Applying a gender lens to this work can only enhance the overall quality and ensure positive outcomes across the gender spectrum.
This blog post is part of our series which highlights sessions of the 2016 National Conference on Ending Homelessness. Connect with Dr. Abe Oudshoorn at the All Our Sisters Roundtable on Thursday, November 3rd at 1:30PM or hear him speak on Friday, November 4th at 10AM on research influencing and impacting system change. Learn more about this upcoming conference presented by CAEH at: http://conference.caeh.ca/.